Optimization
Processes optimization and upgrades of aggregate production equipment
Haladjian Minerals Solutions : crushing machine and grinding machinery optimization and upgrade
Thanks to our solid experience in the crushing and grinding industry, our teams support you in optimizing your aggregate production equipment and your mineral plants. We help our customers question their own mineral production process in order to achieve more productivity thanks to the process optimization of their mining grinding equipment and crushing equipment.
Improving your process is essential to allow you to increase your productivity and reduce the cost per-tonne in the mining and aggregate industry. This is why our Technical Studies Office carries out mining process audits and upgrades to fixed crushing and sieving plants. It carries out a complete analysis of your mining needs and studies in detail your aggregate production equipment and facility through a study of the flowsheets and of your crushing and sieving equipment. Then, it proposes mining process optimizations and modifications to your mining equipment according to the capacities of your grinding or crushing machines for example.
Processes optimizations and upgrades go hand in hand. By combining the two, you give a second life to your aggregates production plant and you reduce downtime of your mining equipment in the long run. This revamping of your facility therefore makes it more efficient without having to make large financial investments.

Why modernize your aggregate plant?
Mineral process optimization and modification or modernization of your aggregate production equipment and of your mining facility are most often recommended:
To adapt to a market or a new product of the mining industry
To increase the quality of your crushing and grinding machines productivity
In case of abnormal wear of wearing parts or mechanical parts
To optimize the production costs of the aggregate production equipment and mineral facilities and to reduce downtime of your mining equipment
Advantages of upgrading and optimizing the mineral processing plant equipment of your grinding and crushing facilities
Process studies and audits for the optimization of your mineral processing plant equipment:
Increases in the capacity and in the production of your aggregate production plant. This allows you to achieve greater throughput without increasing your footprint.
Obtains more production stability at each stage of your facility.
Reduces downtime of your mining equipment and maintenance of your mining crushing and grinding equipment. This upgrade replaces your current parts with more modern, durable parts.
And reduces your environmental impact. With a revised process, you combine sustainable development and increased productivity of your aggregate production equipment.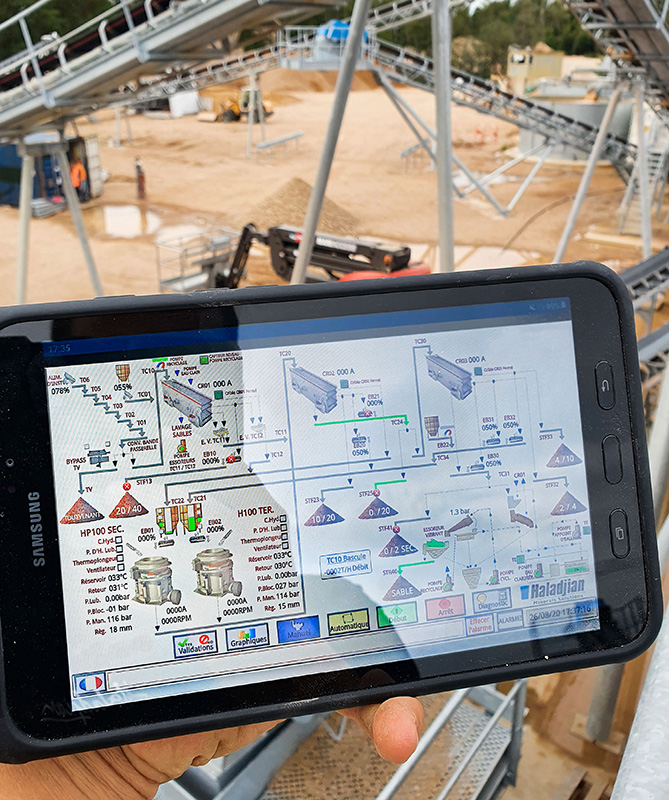 Stages of the optimization of your aggregate production equipment
Optimization of crushing and sieving plants takes place in three key stages :
The audit : Our technical team audits your entire mining production plant (site, location and equipment) and identifies the problems encountered.
Recommendation of solutions : Following the audit, solutions are recommended in order to meet the objectives set while limiting the downtime of the facility for the implementation of these solutions.
Implementation: Last step in the implementation of solutions for the optimization of your aggregate production equipment with the change/modification of mining equipment and processes.
Modernization work is carried out by our technicians specialised in mining equipment, interfering as little as possible with your production activity. Our goal is to modernize your aggregate production facility and organise the optimization of your aggregate production equipment without disrupting your crushing and sieving operations.
NEWS
Lastet news
Aggregates industry and mining industry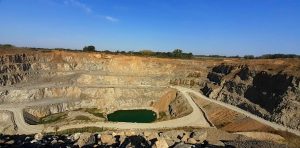 The question we all ask ourselves: what is shot firing? During the exploitation of a quarry, the extraction of massive rock is necessary for the production
Read more »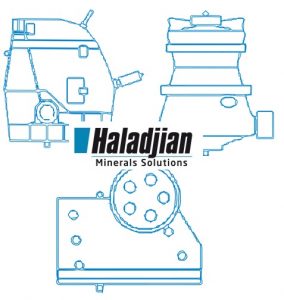 Crushers and grinders are machines that allow you to give materials the size you want. Different crushing systems exist to adapt to each use, for
Read more »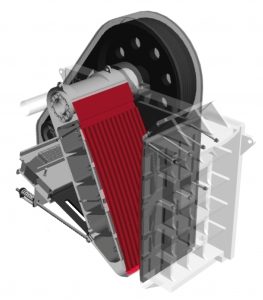 The mechanical parts of a jaw crusher are at the very heart of the proper functioning of your crushing equipment. If one of your parts
Read more »