Expertise
Mechanical and electrical inspections of crushing and grinding machinery in the mineral and mining industry
Unplanned shutdowns on your mining crushing and grinding equipment are costly and can also pose risks to the safety of your fixed plant and of the mining experts working on it. It is therefore important to anticipate these potential stoppages/failures by performing mechanical and electrical inspections on your grinding and crushing machines. In doing so, downtime on mining equipment will be reduced and safety at work will be improved. 
Mechanical and electrical Inspections of your aggregates production equipment, for example your crushers and grinders make it possible to check their state of integrity and identify potential risks on your mobile crusher plant or your fixed plant equipment. 
Once the inspection of your mining crushing and grinding equipment is carried out by our qualified machine maintenance technicians, recommendations for maintenance, repair, replacement of mining wear parts or even improvements on your aggregates production equipment can be made. In light of these recommendations, it is possible to define the maintenance or the reconditioning of your grinders and crushers. 
All grinding and crushing machine inspections include
More than 100 checkpoints 

taking into account

 the 

mining grinding equipment

and crushing manufacturer's data.

 

From this analysis emerges a report listing the recommendations and the degree of urgency of the intervention 

on your grinding and crushing machine 

according to the rate of wear, the risk of breakage, the weakness of your 

aggregates production 

equipment.

Machine

 maintenance planning

 

Unloaded and loaded tests 

on your aggregates production equipment.
Stages of the technical inspection of your aggregate production equipment
Anticipate mechanical and electrical inspections to improve equipment reliability and reduce costs due to potential failures
A controlled process of machine expertise:
Your machine expertise in 3 steps:
What are the benefits of mining machine expertise?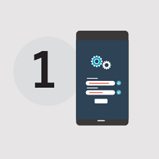 Scheduling of a shutdown for the machine expertise
Programmation d'un arrêt pour l'expertise
Quels sont les bénéfices ?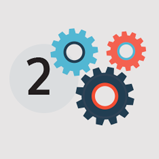 Diagnosis & detection of mechanical and aggregates production process anomalies
Diagnostic & détection d'anomalies mécaniques et de process de production
Quels sont les bénéfices ?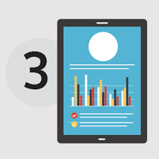 Development of a prevention plan for machine maintenance depending on the degree of emergency
Scheduled machine maintenance operations according to specifications established before
Élaboration d'un plan de prévention planifié à plusieurs niveaux en fonction du degré d'urgence
Opérations de maintenance programmées selon un cahier des charges établi en amont
Quels sont les bénéfices ?
Some examples of machine maintenance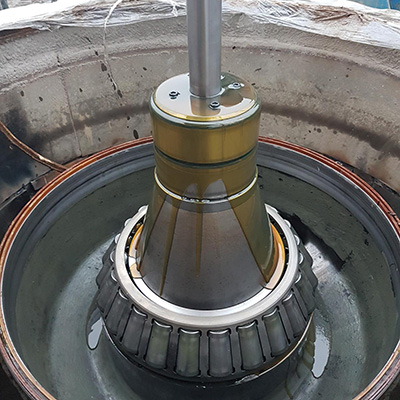 Expertise of a grinder head
Expertise of a Powerscreen® 1300 Maxtrack grinder head with waterproofing repairs with new bakelites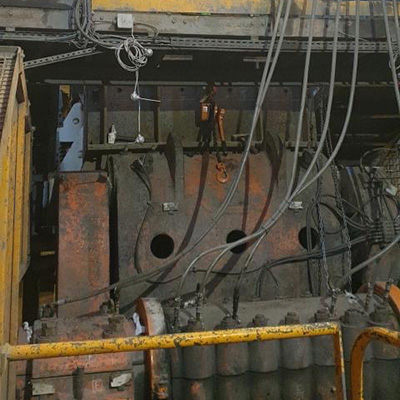 Expertise of an MPE 160 Dragon
Expertise of a 160 Dragon MPE in Brittany:
Replacement of the bronze rings of the balance
Replacement of grains and safety shutter ends