Maintenance
Maintenance of your crushing and grinding equipment in the aggregates industry
Maintenance of aggregate production equipment
In quarry facilities where the materials to be treated are abrasive, machine maintenance takes a significant part of the operating costs of your fixed plant solutions for quarrying. It represents between 15 and 40% of the variable costs. It is therefore essential for an aggregates production equipment facility to reduce these machine maintenance costs in order to increase its productivity. In addition, poor maintenance of aggregate production equipment leads to a loss of mineral product quality in terms of homogeneity and regularity. But it leads also to potential risks in terms of operator, environmental and financial safety.
To ensure the proper functioning of your aggregates production facilities, we offer a machine maintenance service to optimize your maintenance costs and to gain productivity thanks to reduced downtime of your mining equipment.
Our technicians work on all your grinding and crushing equipment: cones, jaws, strikers, shafts, bearings, eccentrics, rotor, vertical axis…
Our machine maintenance solution is composed of four packages: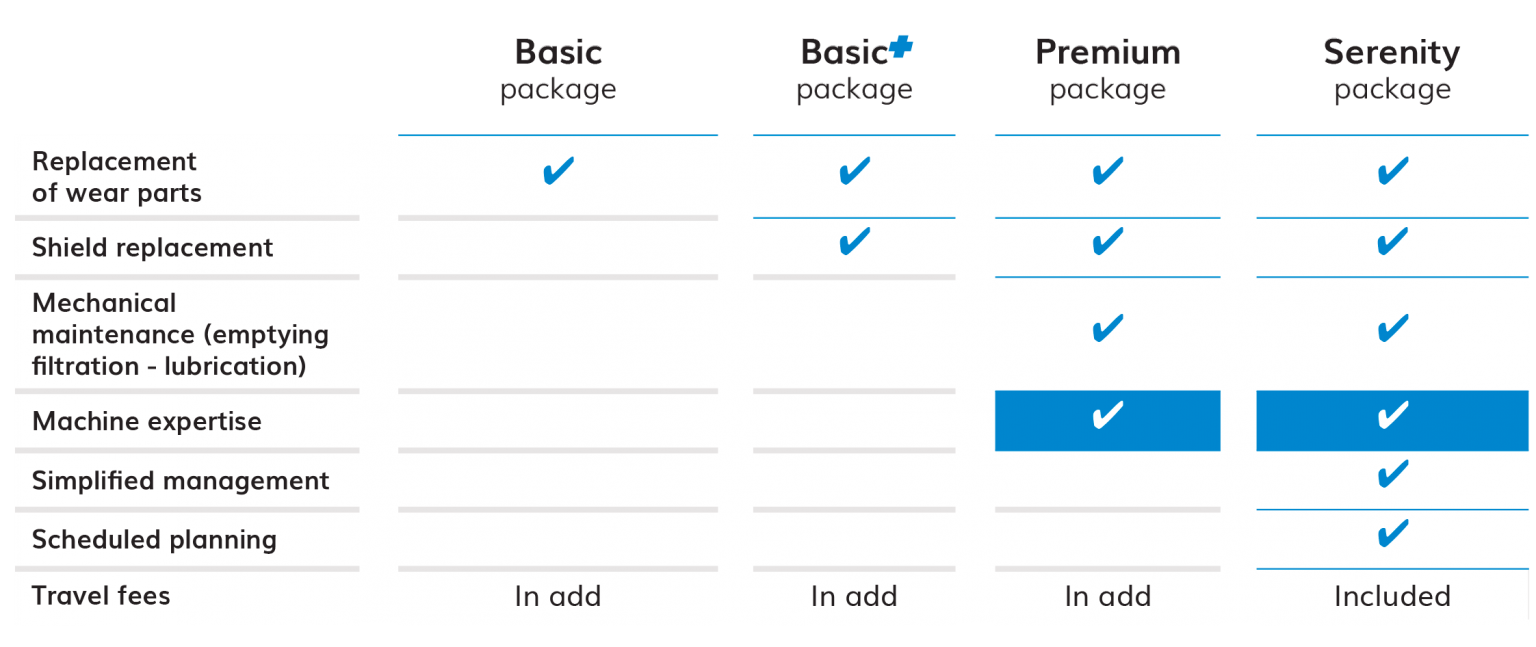 Our know-how in machine maintenance for the aggregates industry
Through a fast, high-quality machine maintenance and repair service, our goal is to limit your aggregates production machine downtime. Because a broken machine is an unwanted production stop! 
Our response trucks allow us to intervene in complete autonomy on-site to carry out the maintenance of your quarry and sandpit equipment, and thus restore your aggregates production equipment as soon as possible. 
Also, for more complex interventions, our experienced machine maintenance and repair technicians dismantle the defective parts and return them to our workshop in Sorgues (84) for repair and overhaul, and then reassemble them on-site. 
In our workshop, our machine maintenance experts can also carry out boring, reloading, etc.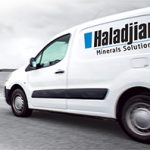 In the event of an emergency, our technical team intervenes quickly to repair your aggregates production equipment directly on your fixed plant site using our workshop trucks. 
Some examples of machine maintenance expertise for the aggregates industry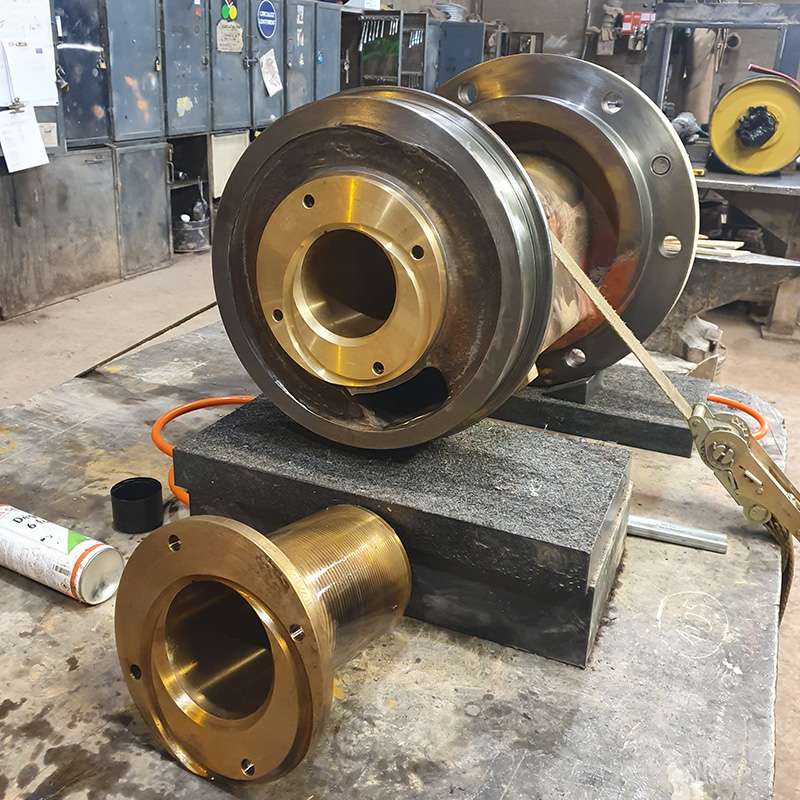 Repair of an HP400 in a secondary positioned following the breakage of the main shaft
Symptoms: Drop in lubrication pressure and significant noise at the head level
Actions carried out:
Dismantling of the machine
Replacement of the frame
Reassembly of the components with new bronze bushings, rebuild counter-shaft and new eccentric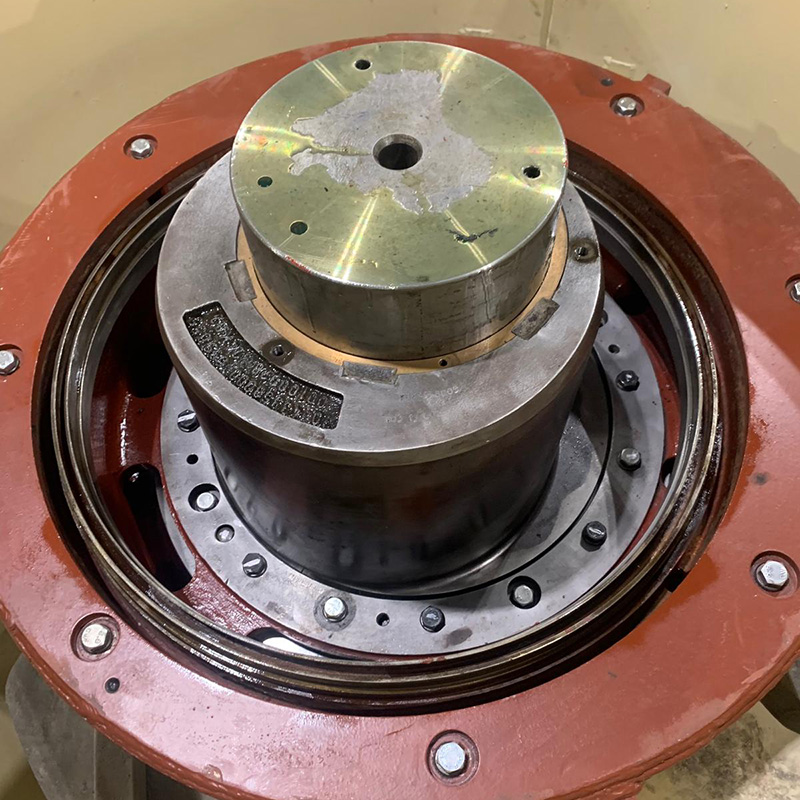 Blockage on an HP100 crusher
Following a blockage of an HP100 crusher, our team intervened in an alluvial rock quarry for a diagnosis.
Actions carried out:
Dismantling of the crusher, assessment of the various elements
Repair in our workshops
Replacement of the bronze rings, the head of the eccentric and the counter-shaft
Replacement of the bronze sectors
Diagnosis of the pump: automation and safety
Replacement of the oil chamber as a preventive measure
NEWS
Latest news
Maintenance of mining equipment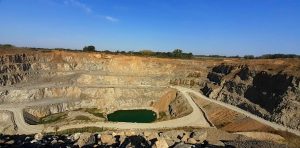 The question we all ask ourselves: what is shot firing? During the exploitation of a quarry, the extraction of massive rock is necessary for the production
Read more »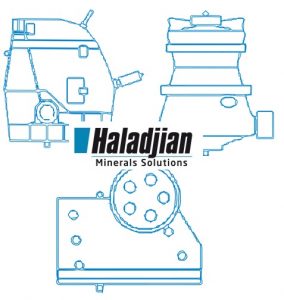 Crushers and grinders are machines that allow you to give materials the size you want. Different crushing systems exist to adapt to each use, for
Read more »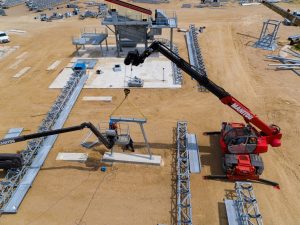 Do you plan to build a fixed plant, modify or optimize your site?   The HMS Technical Design Office is specialized in the maintenance, design and
Read more »