Rebuild
Rebuild machine and rebuild program: the reconditioning of your crushing and grinding machines
A second life and savings for your quarry facilities
What is a rebuild program in the aggregates industry?
The rebuild program proposed by Haladjian Minerals Solutions aims to extend the life of crushing and grinding machines and mining components by remanufacturing them.
Our rebuild program allows your aggregates production equipment to regain its optimal performance.
This program is often requested by customers for mining crushing and grinding equipment as they reach the end of their life and need more maintenance. However, always with a view to facilitating your daily mining production activity, carrying out overhauls at different times during the lifespan of your equipment will improve your productivity, extend the operating time and reduce costs. A profitable investment straight away!
Our program consists of different degrees of rebuilding to best meet your needs:
Supply of rebuild kits made up of a bronze assembly, a lubrication pump and safety device
A complete rebuild: A change of all machine parts with our mining spare parts and wear parts in our workshops with the addition of all possible specific improvements.
With this program, our customers double the lifespan of their aggregates production equipment and avoid the cost of investing in a new crushing and grinding machine.
Stages of a rebuild program in the mining and mineral industry
As part of a rebuild, our experts in machine maintenance and repair follow several steps: 
Detailed inspection of your 

aggregates production equipment to define the intervention to be made on the 

crushing or grinding

 machine.

 

Cleaning and disassembly of the equipment by our technicians, 

experts in the mining industry 
Carrying out a complete rebuild or assembly of the rebuild kit and replacement of the defective wearing parts of your aggregates production tool by our teams.

 

Painting to finalize the refurbishment of your

aggregates production equipment, it is repainted.

 

Implementation of complete tests in our workshops of your 

mining equipment to verify the improvement of its performance.

 

Delivery and commissioning of your equipment.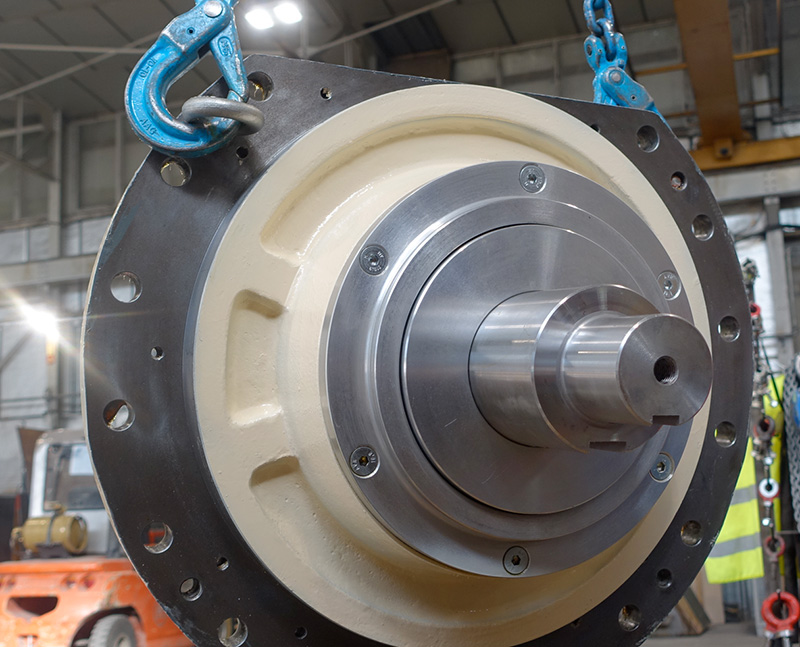 The Rebuild program, expertise to increase your performance
Each year, our experienced technicians in machine expertise carry out more than 30 rebuild machines. 
These refurbishments are carried out on all types of equipment:  
Metso® HP100, HP200, HP300, HP400, C110, C140…  
Sandvik® CH440, CH660, CJ412, CJ612… 
Metso® HP100, HP200, HP300, HP400, C110, C140… 
Sandvik® CH440, CH660, CJ412, CJ612…
Discover our latest rebuilds: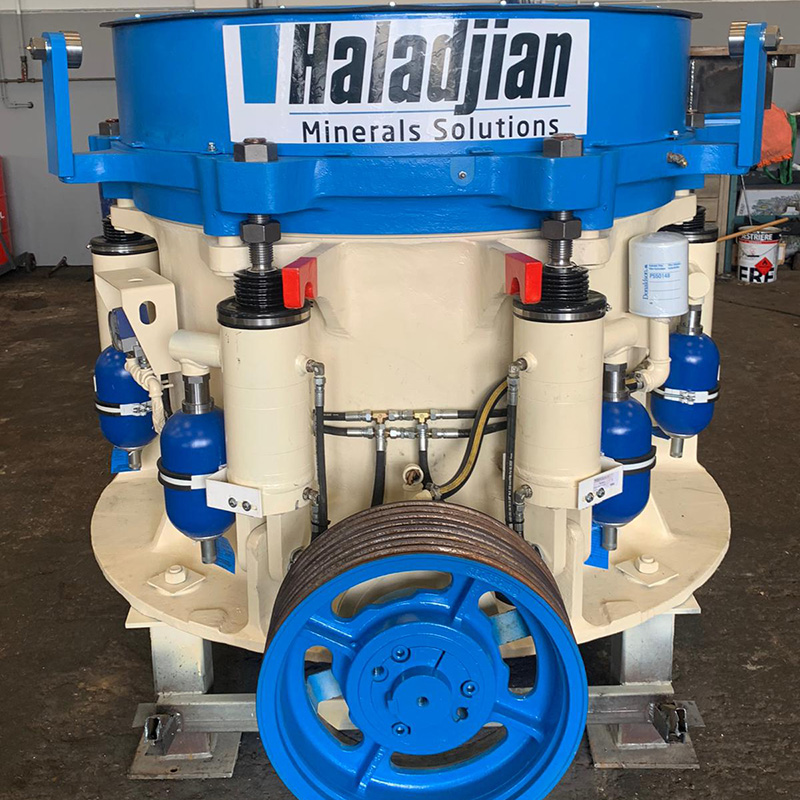 Rebuild of a crusher
🛠Refurbishment by our teams of a secondary crusher for one of our customers with an alluvial quarry. Actions taken:
✓ New frame assembly
✓ Adjustment and locking rings replaced
✓ New head assembly
✓ New security elements
=> Parts made in HMS>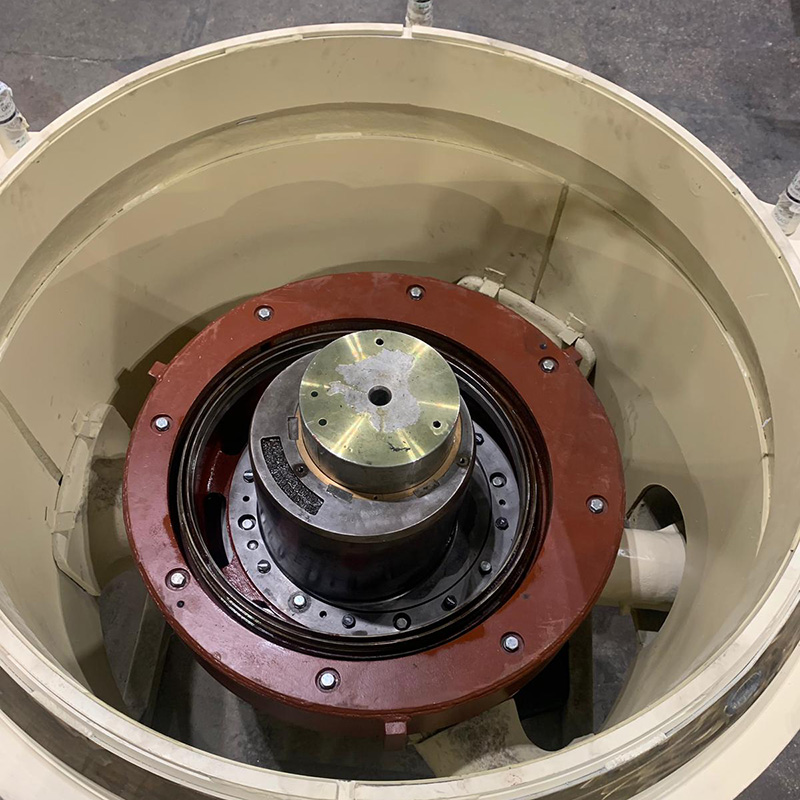 Rebuild of an HP300
🛠Refurbishment of an HP300 with the replacement of the frame made in Haladjian Minerals Solutions.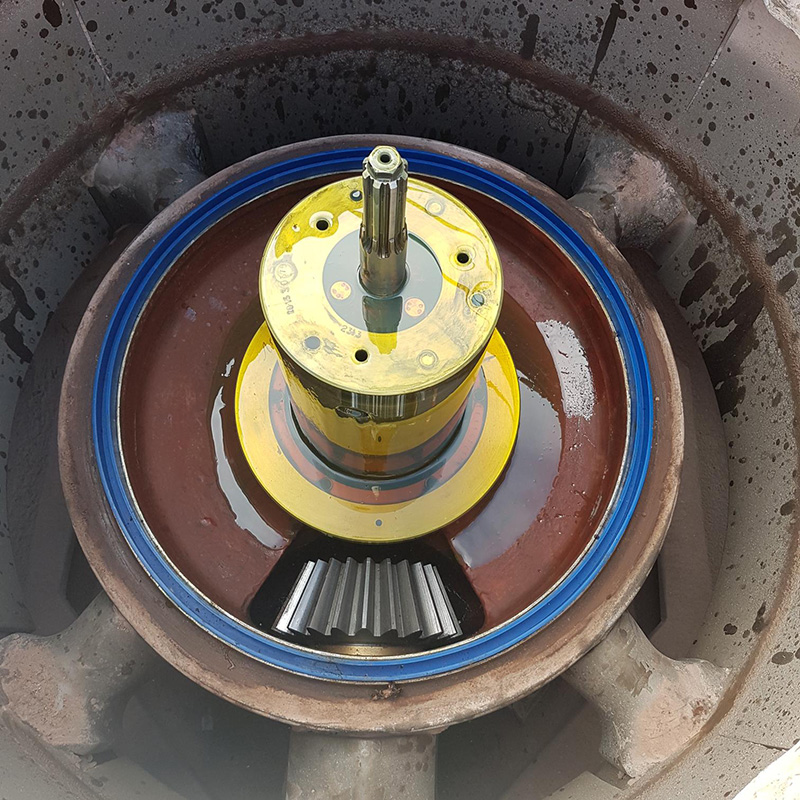 Rebuild of an Omnicone 937
🛠 Refurbishment of an Omnicone 937:
✓ Head ring, unbalance shielding, new lower and upper eccentric washers
✓ Counter-shaft wedging
✓ Tests




Our reconditioning programs: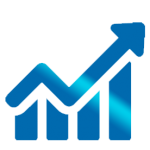 Increase your productivity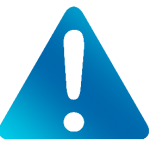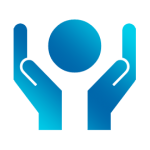 NEWS
Lastet news
Rebuild machine programs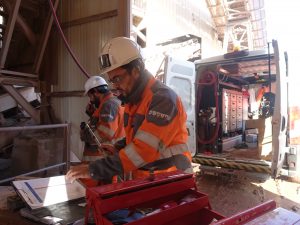 If you plan a reduction or suspension of your activities, think about planning the maintenance of your crushing and grinding machines.
Read more »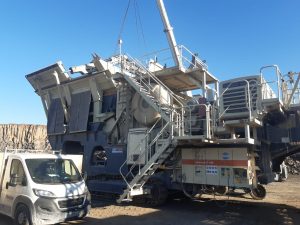 Our experts in rebuild machine services for crushing and grinding machines have rebuilt a HRB mounted on a mobile group. This operation consisted in the
Read more »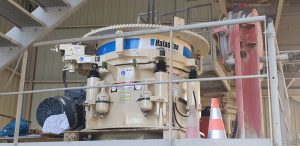 Our team performed the rebuild of an HP200 grinder. To do so, our experts in rebuild machine services took specific actions with two different levels
Read more »